Nastavljamo našu seriju članaka o cyberbullying-u u sklopu"NeNasilje" projekta. Danas ćemo pričati o posljedicama opasnih internet izazova koji se sve više šire brojnim društvenim mrežama.
Online izazovi nisu nova pojava, ali su manje poznati ljudima koji ne koriste društvene mreže ili Internet općenito. Tinejdžeri, koji su tehnički potkovaniji i češće pristupaju Internetu radi društvenih veza, uglavnom su svjesni ovih izazova za razliku od medicinskih stručnjaka ili opće populacije koja Internet koristi uglavnom u poslovne i radne svrhe.
Neki od izazova nanijeli su tjelesne ozljede stoga se često prijavljuju nadležnim službama, koje ih nažalost ne tretiraju dovoljno ozbiljno. Online izazovi nalaze se na raznim platformama. Ishod ovih mrežnih izazova kreće se od zabave do opasnog ili fatalnog. Brojni su izazovi na YouTubeu, Instagramu, Facebooku, TikToku i WhatsAppu koji privlače adolescente i djecu koja im se često ne mogu oduprijeti.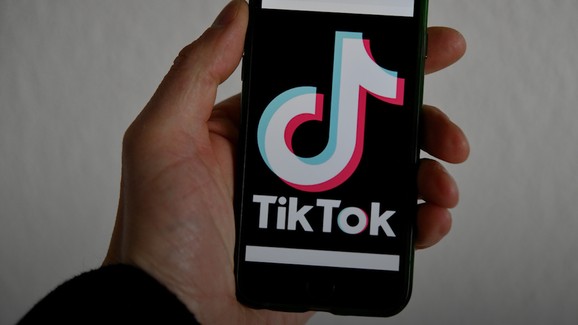 Internetska igra pod nazivom Izazov samoubojstva plavog kita (BWSC) natjerala je puno tinejdžera i mladih na samoubojstvo na globalnoj razini. Izazov se po mogućnosti odvija kroz zatvorene mreže društvenih medija i stekao je popularnost tajnovitim načinom rada. Blue Whale Challenge fenomen je koji je navodno nastao već rano na internetskim chat sobama prije nekoliko godina, ali je bio poznat širom svijeta. To je štetna igra temeljena na odvažnosti koja ima popis od pedeset zadataka koje izvodite, a kulminiraju u nečijoj smrti na zadnjem zadatku. Smrtne posljedice zabilježene su prvo u Rusiji, a nakon toga i u najmanje dvadeset zemalja. Slučajevi BWSC-a prijavljeni su iz različitih dijelova svijeta, posebice iz Rusije, Europe i Indije. Žrtve izazova bili su uglavnom tinejdžeri i mlade odrasle osobe s rijetkim slučajevima u drugim dobnim skupinama.
Tinejdžeri sa problematičnim odrastanjem, lošim odgojem i negativnim životnim iskustvom imaju veću sklonost da budu lakše mete. Od dobro poznate igre "Slander Man" do nekih "jednostavnijih" izazova poput djece koja konzumiraju deterdžent, duga je i bogata povijest jezivih internet izazova koji izbezumljuju roditelje. Jedan od najnovijih dodataka ovoj tradiciji je Momo, internetski izazov koji je navodno svojevrsna kombinacija epizode Black Mirror "Šuti i pleši" i Plavog kita. Momo navodno cilja malu djecu potičući ih da SMS-om pošalju broj na WhatsApp, koji im zatim šalje upute da izvrše niz sve bizarnijih i opasnijih zadataka od gledanja horor filma do samoozljeđivanja i oduzimanja vlastitog života.
Još jedan nedavni primjer je izazov Jonathan Galindo (čovjek s licem naslikanim kao Glup, Disneyev lik). Desetogodišnje dijete koje je izvršilo samoubojstvo igrajući ovu igru, ostavilo je poruku
svojim roditeljima napisavšii: "Volim vas mama i tata. Sad moram slijediti čovjeka u crnoj kapuljači. Nemam više vremena. Oprostite mi".


Iako je policija zadužena za sigurnost na Internetu kako bi zaustavila promotore ovakvih izazova i upozorila roditelje, svako malo se među mladima pojavi nova igra kojoj se ne pridaje
dovoljno važnosti dok se ne dogodi nešto užasno.
Engleska verzija / English version
We are continuing our series of articles in the "NonViolence" project related to cyberbullying. 
Online challenges are not a new phenomenon but are less known to the groups of people who are not familiar with the online community. Teenagers, being more tech-savy and accessing the internet more frequently for social connections, are mostly aware of these challenges unlike the medical professionals or the general population, who use the internet mainly for business and work purposes. Some of the challenges have caused bodily harm and either deliberately/purposefully or accidentally are often reported but dismissed as rare incidents. Online challenges are found on various platforms. The design of these online challenges ranges from fun to dangerous or fatal. There is a variety of challenges on YouTube, Instagram, Facebook, TikTok and WhatsApp that are enticing the adolescents and children who are often unable to resist it.
An internet game called Blue Whale Suicide Challenge (BWSC) has driven a lot of teenagers and young adults to commit suicide globally. The challenge preferably runs through closed social media networks and has gained notoriety for it's mysterious modus operandi. Blue Whale Challenge is a phenomenon which gained it's early foothold on the internet chatboards few years ago but was famous around the world. The most important fact, it's a game that does not physically exist. A game, hidden in a world that cannot be found easily, except to those who know how to find it. It is a dare-based harmful game which has a list of fifty tasks which you perform culminating in one's death on the final task. The fatalities caused by individuals playing this game have been reported first in Russia and followed by at least twenty countries reporting it. BWSC cases were reported from different parts of the world, particularly from Russia, Europe and India. The victims of the challenge were largely teenagers and young adults with infrequent cases in other age groups.
Teenagers with complicated upbringing and negative life experiences have a higher propensity to be easier targets. From Slender Man to kids eating detergent pods, there's a long and rich history of creepy internet challenges freaking out parents. One of the latest addition to this time-honored tradition is Momo, an online challenge that's purportedly sort of a combination of the Black Mirror episode "Shut Up and Dance" and Blue Whale. Momo allegedly targets young children by encouraging them to text a number on WhatsApp, which then sends them instructions to complete a series of increasingly bizarre and dangerous tasks from watching a horror movie to engaging in self-harm to taking their own lives.
Another recent example it's the Jonathan Galindo challenge (a man with his face painted as Goofy, the Disney character).  The 10 years old child, who committed suicide playing this game, had left a suicide note for his parents saying: "I love you mum and dad. Now I have to follow the man in the black hood. I have no more time. Forgive me".
Although the police are in charge of persecuting promoters on the Internet to stop promoters, stop the chain and alert parents, every so often a new game appears among young people and, we do not pay enough importance to it until something horrible happens.